In An Earth Friendly Package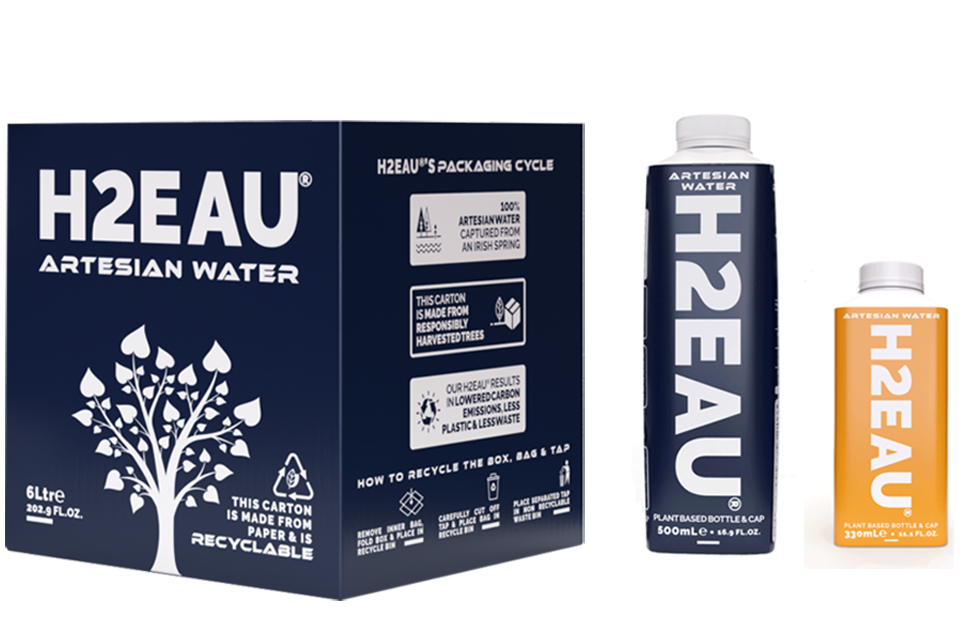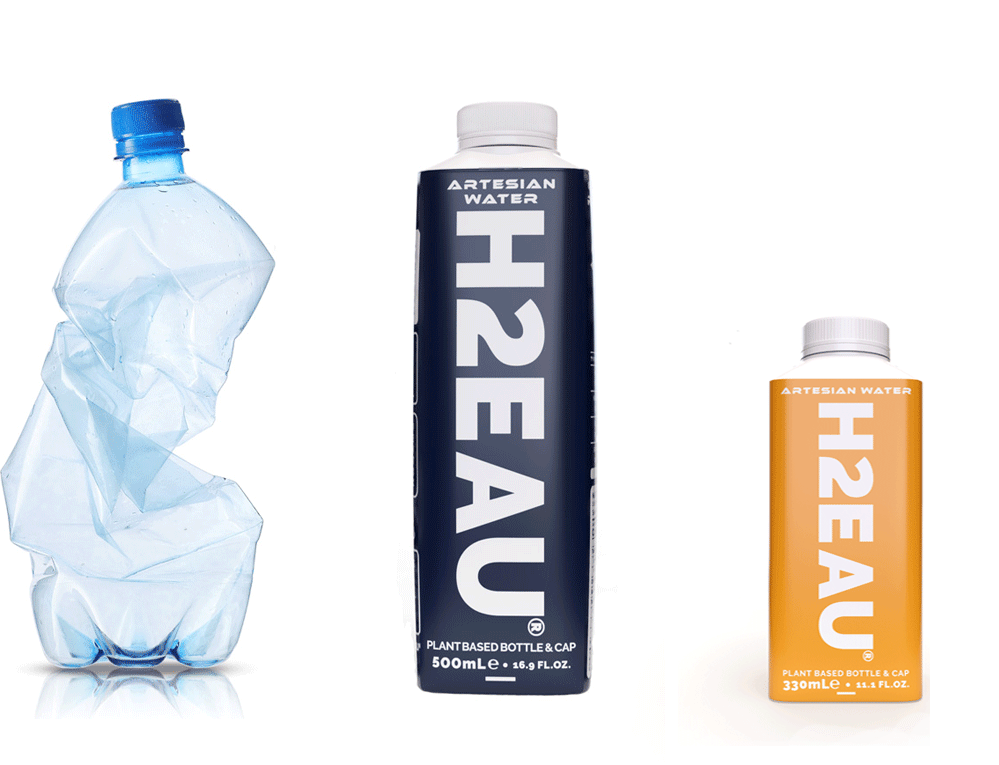 Stand up to plastic and make an impact on the environment today! Our H2EAU plant-based paper cartons and Bag in Box are on a mission to hydrate our nation for a healthier and happy planet. Our H2EAU results in:
Lowered carbon emissions
Less Plastic
Less waste
Pure Prestine Artesian Water
Sustainable & Recyclable
Plant based carton
Cap made from sugar cane
Manufactured using the latest Swiss packaging technology
Light weight carton & refill friendly
H2EAU's packaging stays cooler for longer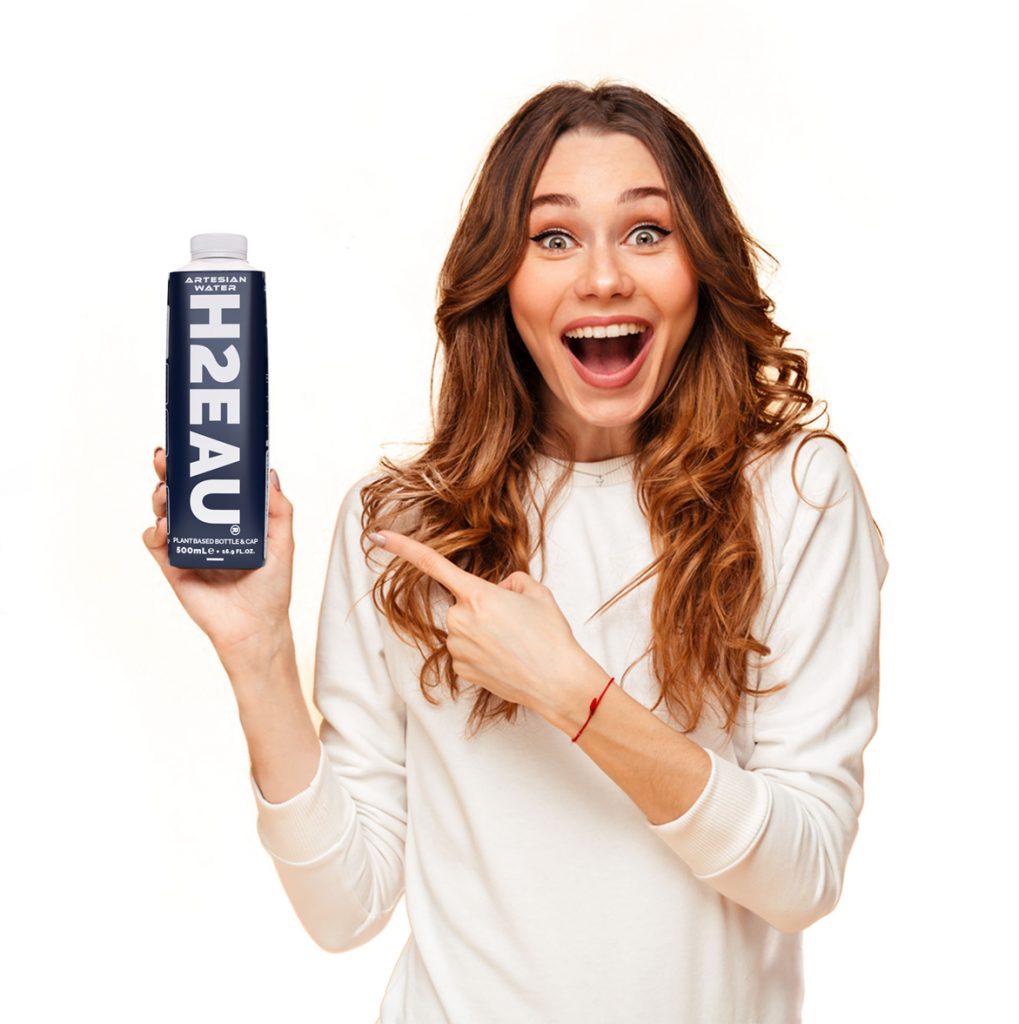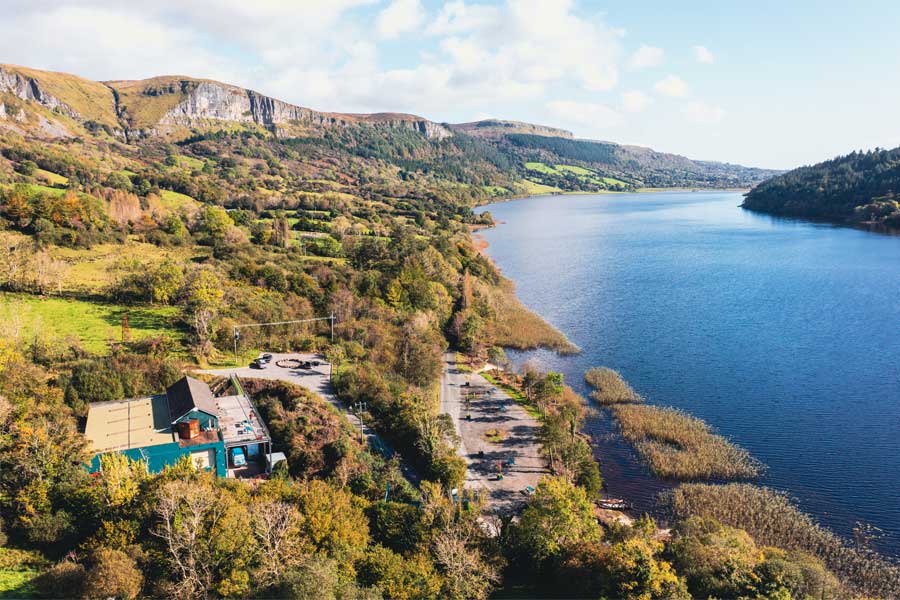 Eauvolution Beverages Head Office
Where it all began, striving for a cleaner & healthier planet, EauVolution beverages lays in the heart of the emerald Isle, Ireland. EauVolution beverages is continually working hard to preserve mother nature.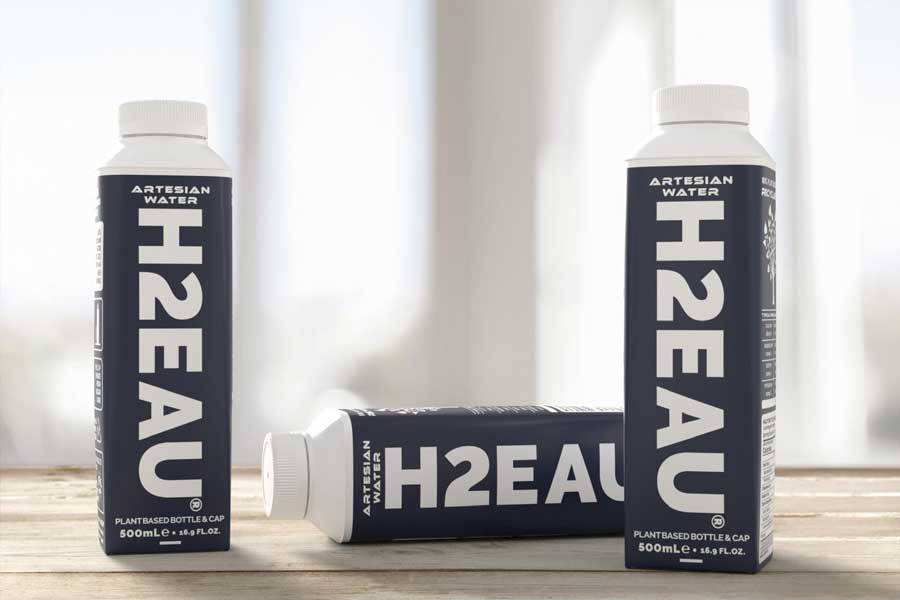 Pure Sustainable Packaging
It all begins with plants. Refined smart packaging has evolved at EauVolution beverages and is now sustainable. 88% of H2EAU'S Packaging materials are made from plants, decreasing H2EAU'S carbon footprint, 74% smaller than plastic.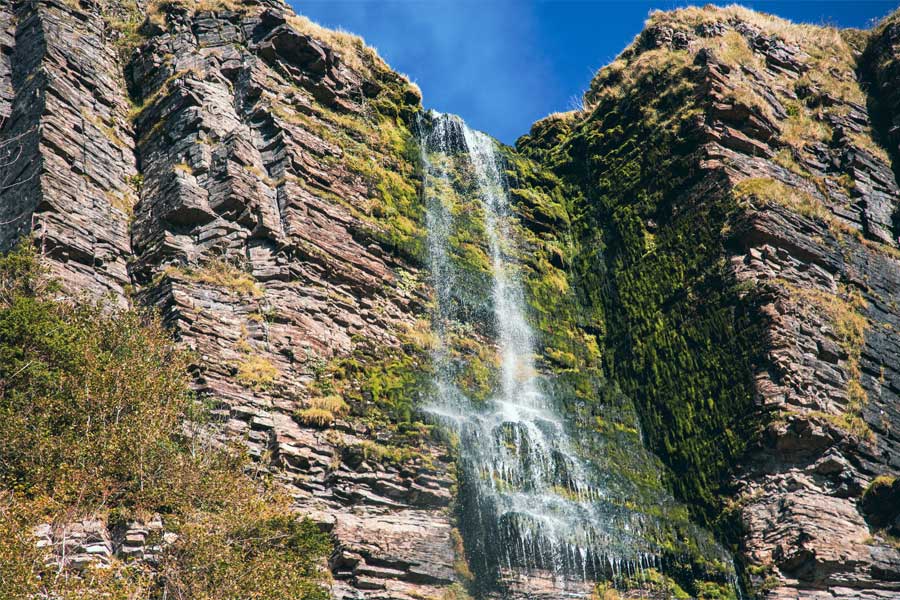 Pure Artesian Water Straight from the source
H2EAU's home lies deep in a wooded irish valley upon the emerald isle. Here in a place undetectable from land or air, is bottled one of the earths most precious and vital live commodities.
WE'D LOVE TO HEAR FROM YOU
Finally a water brand that makes sense! Such great tasting water in environmentally friendly packaging - love the concept and story behind this great brand!
Wow I just had my delivery of H2EAU water tastes amazing, fresh and crisp and the most important thing it's 100% recyclable, loved the design and I'm happy to use the bottle as a refill. My delivered came with a invitation that was on plantable paper to plant into a tree. Awesome and very creative! Can't wait to order my next case and H2EAU offerings
H2EAU WATER is brand new to the market. I bought a bottle and tried it this morning. I was stunned. This is, by far, the best tasting water I've ever tasted. I was so impressed, I contacted the CEO of the company. Incredibly, she took my call and spent 20 minutes telling me about their all natural process. This is how a business should be run. They have a new customer for the life of this product.
It's about time someone thought about pure water in sustainable packaging. I always feel bad when throwing plastic bottles away. I think it's a great idea and I can't believe everyone isn't doing it!
Shipment arrived on time and in great condition. Water is great. So happy to see someone manufacturing water in a sustainable bottle.